A presentation given to the National Academy of Design
January 16, 2004
by Marilyn G. Karmason, M.D.
Click on pictures to enlarge!
Updated: June 30, 2009
Even less is known of Joseph Holdcroft's history than that of George Jones. Holdcroft had been at Minton's some 18 yrs; he became proficient at majolica. Here is Holdcroft's water cooler, a taller resemblance to the George Jones water cooler.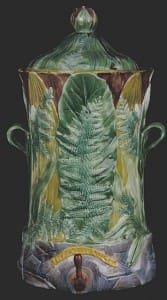 Minton Stork and Heron of 41" are different from Holdcroft's 26" Stork and Heron — less well shaped, and without the hapless frog on the Minton stork's foot.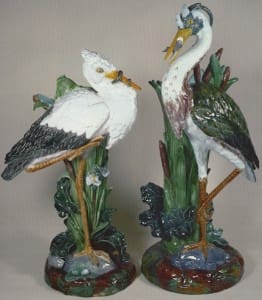 The 26'' Holdcroft fish platters are the same length as Wedgwood's, but more rigid than Wedgwood's naturalistic design.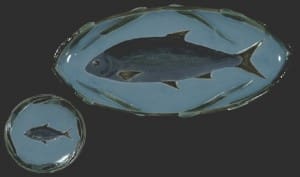 And another shows a group of British sailors.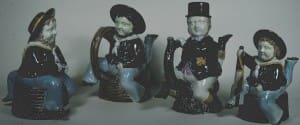 Here is a beautiful Holdcroft garden seats.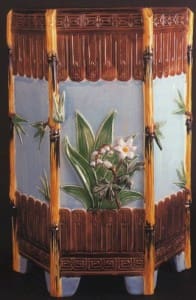 Holdcroft also has several series of playful bears. They are fun!  Some collectors truly enjoy Holdcroft, others see his pieces as more subdued in color and glaze. Those undersurfaces are grey and mottled brown and black.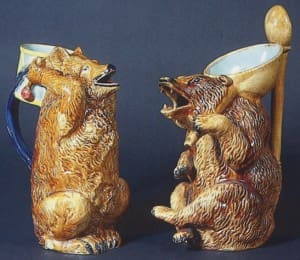 Here is a small Holdcroft cheese bell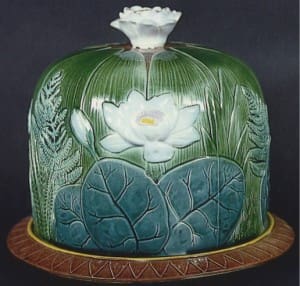 And an umbrella stand, both in good form but somewhat subdued in color.